Our business thrives on mutually dynamic relationships with the communities in which we operate. That's why we are committed to Corporate Responsibility (CR), and will continue to improve the wellbeing of those around us.
Our Corporate Responsibility (CR) efforts include:
Establishing procedures that are in compliance with all applicable statutory and regulatory requirements and our Code of Business Conduct with respect to relations with customers, suppliers, and fellow employees.

Complying with relevant environmental standards to minimise our operational impact on the environment.

Supporting underprivileged groups through our community programmes such as the "Add Hope" programme and the "KFC Feeding Programme" programme.

Empowering the special needs group with an open hiring policy. We are the first quick-service restaurant chain in the world to establish 3 restaurants fully operated by staff with such impairments.

Environmental conservation efforts through responsible wastewater treatment and disposal in our plants and facilities to conserve energy.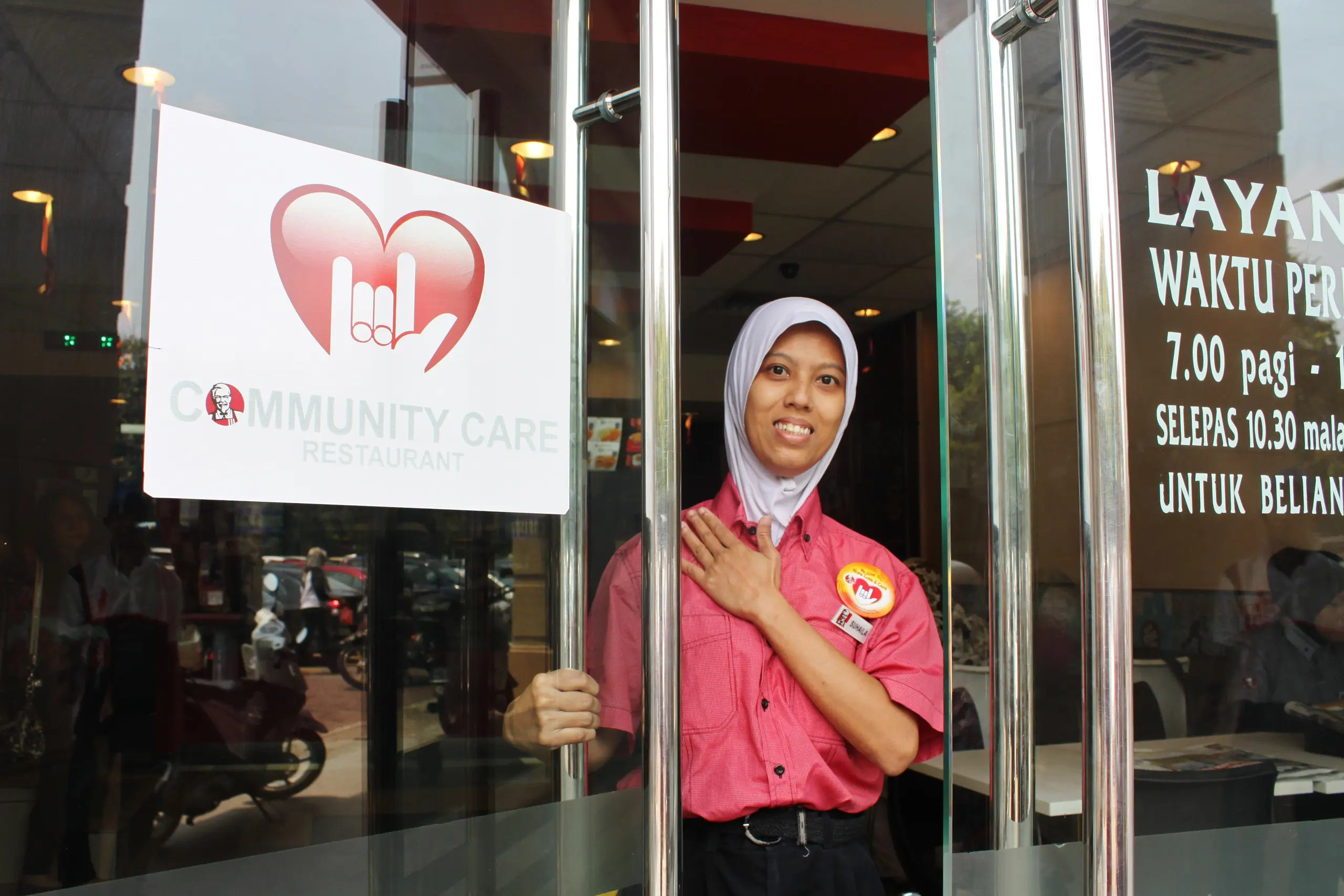 KFC community care stores
KFC Malaysia has been employing people with disabilities (PWD) since 1982. Our first dedicated restaurant fully operated by speech and hearing impaired employees was opened in 1986. Since then, we have opened three "Community Care Restaurants" in Malaysia dedicated to hiring PWD located in Sentul Raya (Kuala Lumpur), Tanjung Aru (Sabah), and Matang (Sarawak). Furthermore, there are 74 additional KFC restaurants around the country that also hire PWD.
QSR Brands (M) Holdings Bhd. (201101011105)
Menara QSR, VSquare @ PJ City Centre, Jalan Utara,
46200 Petaling Jaya, Selangor Darul Ehsan, Malaysia